Hi. We're Fathom.
Fathom is a digital platform that compels people to seek out the depths of Christian faith. We publish a digital magazine, a podcast, and a thing we call currents – basically a running list of curated articles on topics worth investigating.
All of our content seeks to stir our reader's curiosity. We believe indulging our curiosity acts like a weight to pull us beyond the surface of our faith. More than just knowledge waits for us when we forsake the shallows. In fact, we will find out how little we know as we plunge deeper. In the depths we are shaped into Christians who embrace empathy, honor humility, desire intellectual integrity, laugh a lot, and believe in beauty. At least that's the kind of Christian we hope to help cultivate with Fathom.
---
Our Content
Our content covers everything from specific Bible texts, theology, and doctrine to art, literature, and life experience. We think pretty highly of our readers' ability to think for themselves on all those fronts. That's why you'll find process, not simply product, in lots of our articles. We ask questions but don't always give answers. Other times we present you with lots of possibilities or a new opinion. You probably won't agree with everything you find on Fathom. That's exactly how we want it to be. It's all part of swimming a little further than the safety of the beach.
---
Meet the Team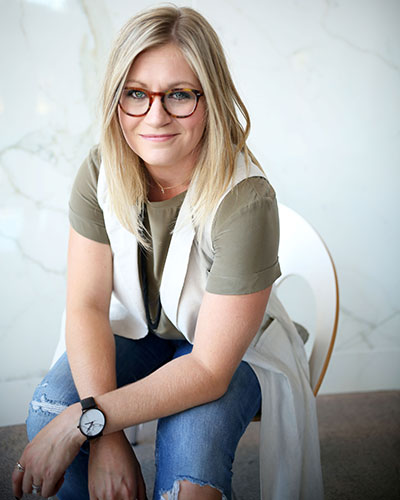 Kelsey Hency
Kelsey Hency, Editor in Chief
It's the degrees in business and Bible (BA in marketing management and MA in Christian Ed) that led Kelsey to digital publishing in spite of the fact that she only recently became aware of the Oxford comma. What she lacks in grammatical skill she makes up for with dinner parties. If you ask nicely while offering a glass a wine, she may channel her strongest southern accent for the purpose of reading aloud anything written by Julia Reed.
Jonathan Minnema
Jonathan Minnema, Managing Editor
While pursuing the two most useful degrees education can afford (a BS in biblical studies and a ThM in theology), Jonathan—Jon to most, Jonny to a few—discovered a love for literature and stories. Now all he wants to do is read novels and is looking for a way to get paid for it. He also likes sarcasm, female novelists (which is not sarcasm), and not saying too much about himself in his bio.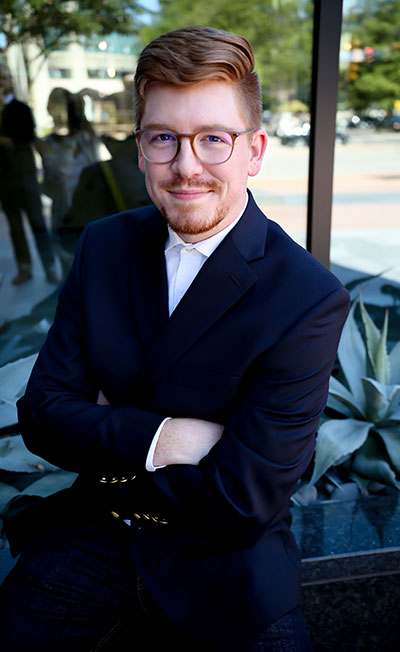 Brandon Giella
Brandon Giella, Content Editor
After graduating with a BA in creative writing and an MA in biblical studies, Brandon worked as a copy editor before starting Fathom with his friends. He hobbies in typography and chews on British literature—Oscar Wilde, Christopher Hitchens, and P. G. Wodehouse are always on hand—but he does not do cooking, basketball, or barefootery.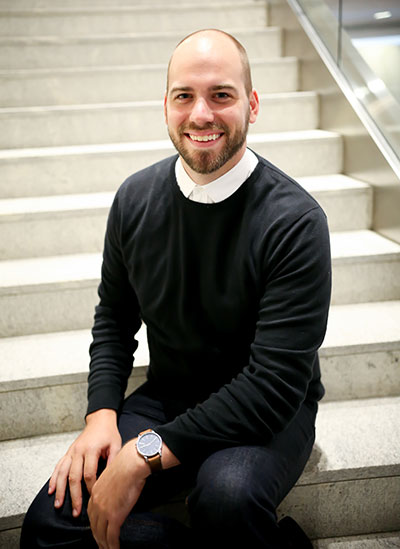 Drew Fitzgerald
Drew Fitzgerald, Media Director
After graduating from Dallas Theological Seminary (with a ThM), Drew moved to Fayetteville, Arkansas, to help plant a still growing church. While there, he developed a habit of collecting hobbies (fly fishing, cycling, astronomy, cooking, gardening, etc.) and mastering none of them. Oh yeah, he reads books too. Would a guy who doesn't read books know that Harry Potter took the Ring of Power to District Nine to meet Aslan? I doubt it. So yeah, he knows books.
---
Submissions
Write for Fathom
Want to write for us? First, become familiar with the type of content we produce. Then, read our style guide for how we style our content. Then, email us a pitch or a full article. We'll review it and get back to you as quickly as possible.
Become a Showcased Artist
Are you a visual artist of any kind? Each of our issues showcases the art of one artist and sells a piece or two of their art in our shop. If you would like to be a showcased artist please email us at submissions@fathommag.com and include an introduction of yourself, your art, and any links to or pictures of your work.
If your art is not visual, but you would like to be featured in Fathom we would still love to hear from you. Shoot us an email introducing yourself and your art.
---
Corrections & Questions
If you have corrections for any of our articles or questions for our writers, send us an email. We'd appreciate hearing from you.